Unlike traditional CRM solutions going all the way back to their invention, Pipeliner CRM was not developed by techies with a vague idea of what salespeople and sales management might need in a CRM application. Such CRMs mainly weighed down sales reps with dataData Data is a set of quantitative and qualitative facts that can be used as reference or inputs for computations, analyses, descriptions, predictions, reasoning and planning. entry, and provided little to nothing in return for all that labor.
Instead Pipeliner was developed by salespeople, for salespeople. The entire idea was to empower salespeople, to make it increasingly possible for them to sell, make and exceed their targets and quotas.
Pipeliner's Navigator feature–the first screen seen when Pipeliner is opened—provides instant focus for a salesperson on priorities, opportunities, tasks, activities and more. It is called Navigator because it provides immediate guidance to the salesperson through today's sales complexity.
The remainder of Pipeliner's Instant Intelligence, Visualized functionality provides salespeople with the tools they need to follow up, manage, and move opportunities through the pipelinePipeline Sales pipelineis a visual representation of the stage prospects are in the sales process. to closes—all in a timely manner so competition is left behind.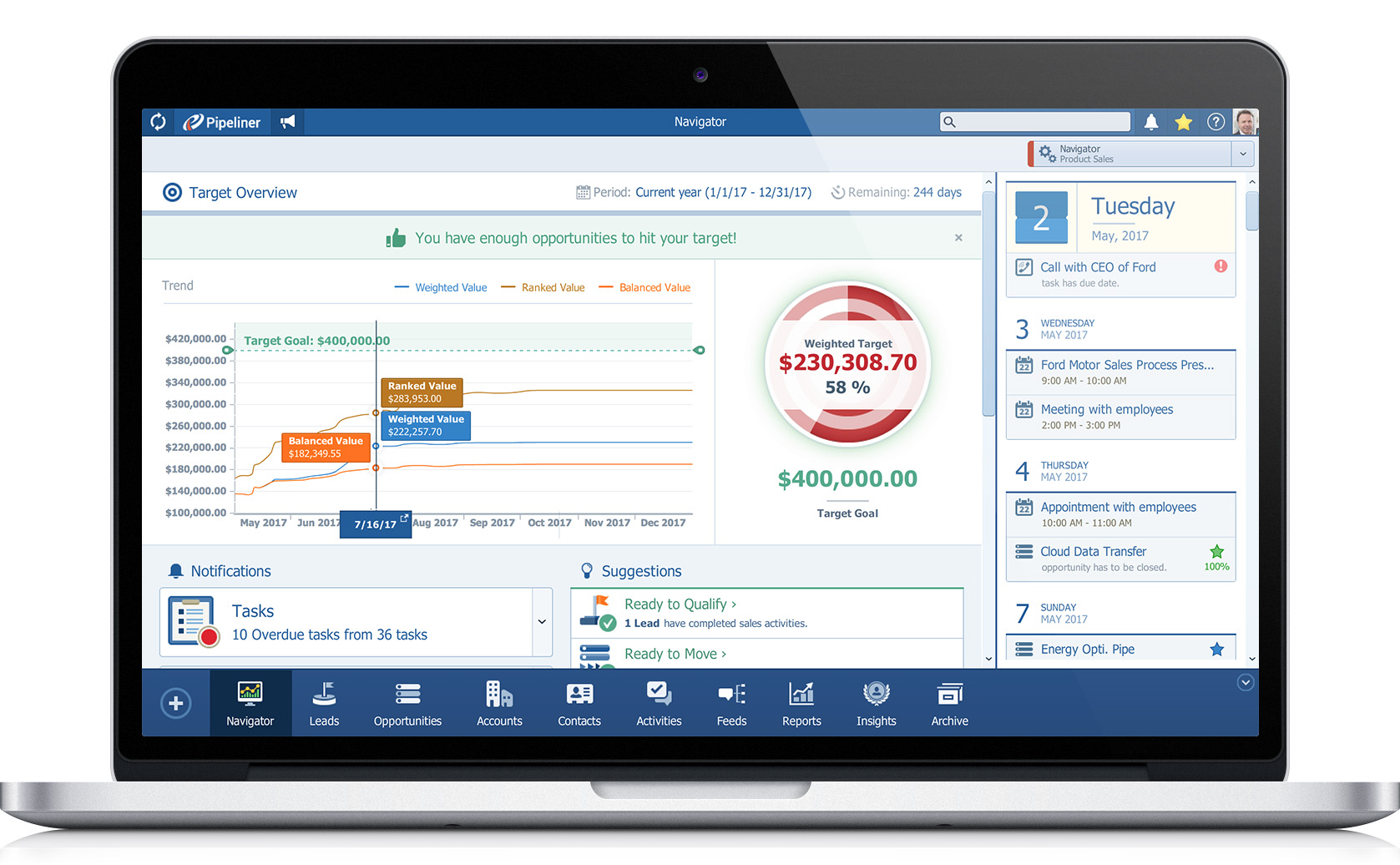 Further Empowering Resources for Sales Professionals
An important part of our mission here at Pipeliner is the creation of educational materials for numerous different roles in sales—including the sales professional. We feel that sales is perhaps the most important—and at the same time, probably the most neglected—job in business.
These resources will bring you understanding of things such as the importance of emotions in sales, why you must learn to think like a buyerBuyer A buyer is an individual or organizational entity that purchases a product or subscribes to a service., why sales is getting harder, and much more. They are free to you—so enjoy!